Your support of Hope Alive allows us to reach hundreds of emotionally hurting people in the Ft. Wayne and surrounding communities. We could not do it without your generous contributions.
Our main fundraisers are the Golf Outing in June and our annual Banquet in November, but your support is appreciated at any time!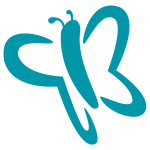 Thank you!
We want to extend our deepest gratitude to Hope Alive's 2021 grant partners.
We are unspeakably grateful for your generous support that helps us accomplish our mission!
The Brotherhood Mutual Foundation
Charlie Tippmann Foundation
Community Foundation of Greater Fort Wayne
Krouse Foundation
The Lutheran Foundation
Mary Cross Tippmann Foundation
National Christian Foundation
Old National Bank Foundation
Prophet Sisters Foundation
RMSM Foundation
St. Joseph Community Health Foundation
Waterfield Foundation
Wilson Foundation