Welcome to our Silent Auction page. Preview some of the items that will be available to bid on at the 2018 Fundraising Banquet on November 19. Cash, check or PayPal payments accepted.
More items coming soon! Only banquet attendees may bid on auction items.
Auction Items
All values are based on face value, published retail prices for new items, and estimated price for collectibles based on resale website research.
Colts Tickets – 8th Row!
Two 8th Row Colts tickets, Sec 139
Sunday, November 25 at 1:00pm versus the Miami Dolphins
UPDATE: Game time changed to 4:25 pm
Great seats and lounge access
Donor: Brotherhood Mutual
Value: $644
---
Squier by Fender Bullet Strat Guitar
Solidbody Electric Guitar with Basswood Body
Maple Neck, Rosewood Fingerboard, and 3 Single-coil Pickups
Brown Sunburst
Donor: Sweetwater
Value: $250
---
Aspen Super Sport Men's Bike
Black and Green Aspen Super Sport
Believed to be 26″ 10 or 21 Speed Mountain Bike
Donor:
Value: $250
---
Gear Wrench Set 
Gearwrench 9 Piece XL GearBox Double Box SAE Ratcheting Wrench Set
Set Contains: 5/16, 11/32, 3/8, 7/16, 1/2, 9/16, 5/8, 11/16, 3/4
Donor:
Value: $115
---
Vera Bradley Iconic Campus Backpack and Wallet
Vera Bradley Backpack and wallet
A Best-Seller in Superbloom Print!
Backpack includes laptop compartment and grommet for headphones
Donor: Vera Bradley
Value: $140
---
Collectible Barbie Books 
Highly collectible "Barbie Her Life and Times" by Billy Boy
"The Story of Barbie" by Kitturah Westenhouser
Donor:
Value: $80+
---
Western Stampin' Barbie
Mattel 11020 Western Stampin Barbie W/ Star Horse
Believed to be  1993
Vintage, Interactive
Donor:
Value: $55
---
Dr. Barbie
Dr. Barbie with 3 babies and "magic hearbeat stethoscope"
Believed to be Career Barbie series, 1995
Donor:
Value: $30-$100
---
Mamma Mia Civic Tickets
Two Tickets to Mamma Mia at the Civic!
Redeem voucher for your choice of dates
April 27- May 12, 2019
Donor:
Value: $60
---
Mainstays 6-piece King Comforter Set 
Mainstays King Size Comforter
6-piece set includes pillow shams
Donor:
Value: $55
---
10 Commandment Plaques 
Beatiful etched stone 10 Commandment Plaques
Perfect for any home!
Donor:
Value: $40-$50
---
TinCaps Merchandise 
TinCaps cooler and set of 2 ballcaps
Great gift for any fan!
Donor: TinCaps
Value: $50
---
Kitchen Accessories 
Handy Assortment of kitchen items
Donor:
Value: $50
---
Bandana Quilt
This special keepsake was made by a Hope Alive resident
Donor:
Value:  Priceless!
---
Item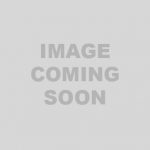 Description
Goes
Here
Donor:
Value: